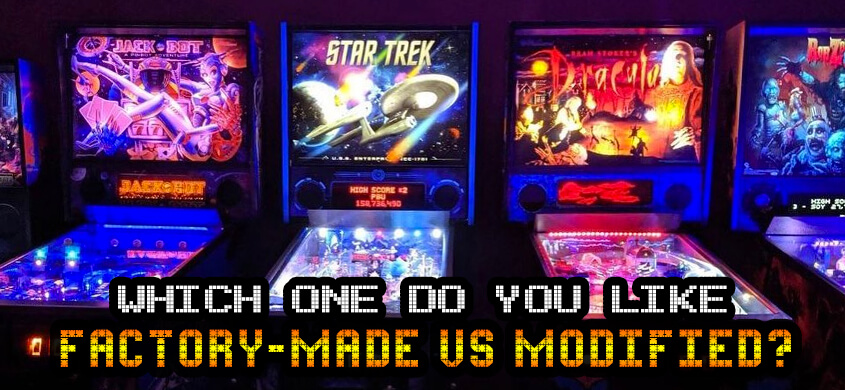 Pinball mods and upgrades are generally worth the investment. However, a low-quality pinball LED mod may also hurt the value of your machines when done poorly—for example, when it's the wrong mod for your pinball machine's theme or the type of machines you own. That said, a well-executed pinball mod can mean enhanced game experience and overall better value for your machine. Here are awesome advantages of installing pinball mods to help enhance your pinball machine themes:
1. You get a truly visible playfield.
With the right pinball LED mod, you get an overall enhanced gaming experience by increasing the visibility of your playing area. However, too much modification could also interfere with the game experience—which is why it is important not to go overboard with your choice of LED add-ons, toys, targets, and obstacles. Too much modification can make your playfield more difficult to maneuver and create impossible obstacles that even skilled players cannot endure.
2. You increase the machine's mechanical response.
Some modifications may also fix mechanical difficulties that your second hand or old machine may have. A good upgrade could very well remedy mechanical issues and make machine handles, bumpers, and flippers, smoother to operate, making your machine feel brand new.
3. You get better aesthetics.
New pinball mods can help enhance the overall look of your machine, making it easier on the eyes. While classic designs have a unique retro flair, modernizing your pinball machine themes will help bring your machine to the more current time. Pinball upgrades can likewise fix minor nicks and dings on your machine and make your unit look and feel new.
Depending on the modification you apply, your machine enhancement can either increase or reduce the difficulty of your playfield experience.
Decide whether you want a more challenging board or something simpler and more relaxing to play. Added obstacles (pinball spotlights, for example, block your view and cause reflections) could mean more skill required to earn high scores on the game, whereas a simplified playfield creates a more relaxing game experience.
5. You protect your machine from common wear and tear damage.
Applied correctly, modifications can help prevent damage on your machine by adding safety features on the playfield. Do note that modifications can be double-edged swords especially when you are inexperienced in doing repairs, as you may end up damaging the inner mechanisms of your unit. This is why it is important to seek the help of knowledgeable and skilled technicians whenever attempting a pinball mod.
Whatever you decide, take your time and be patient when choosing and installing pinball mods. This is especially important when dealing with a brand-new unit.